Sarah Elizabeth

Add Sarah Elizabeth as a friend

Sarah Elizabeth will be notified and will have to accept this friendship request, to view updates from Sarah Elizabeth and their ratings you must follow them.

Remove Sarah Elizabeth as a friend



About me
I'm motivated by emotion, a bit of a perfectionist, and everything must have its place. Life is about dreaming big, always looking for something bigger and brighter and creating a better version of yourself with each moment.
Occupation: Journalist and Songwriter
Single
About my collections
I love Country Music and Rock! (with a little other stuff thrown in) Music is driven and created by emotion and so am I.
Aerowsmith, Three Days Grace, ACDC, Guns and Roses, Bon Jovi, Rob Thomas, Gavin Rossdale, Heart, Ozzy and Black Sabbath, The Cult, Black Eyed Peas,
Billy Joel, Frank Sinatra, Michael Buble, Elvis,
Dustin Wilkes, Jerrod Niemann, Jake Owen, Sara Evans, Dolly Parton, Willie Nelson, Hank Williams, Lady A, Jamey Johnson, Gary Allen, Billy Currington, The Lunabelles
Songwriters: Earl Clark, Jerry Laseter, Clinton Gregory, Billy Don Burns, LaDonna, Sarah Buxton, Keith Burns, Bo Bice, Brandon Heath, Steve Azar, Mike Laidley, Brad Wolf, Ronnie Swift
Lists
Recent reviews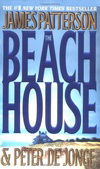 Posted : 7 years, 8 months ago on 10 March 2011 05:27 (A review of
The Beach House
)
My favorite book ever! Read it at least 4 times.

0 comments,
Reply to this entry
Movies
TV
Music
Books
Favorite Authors
DVDs
Comments